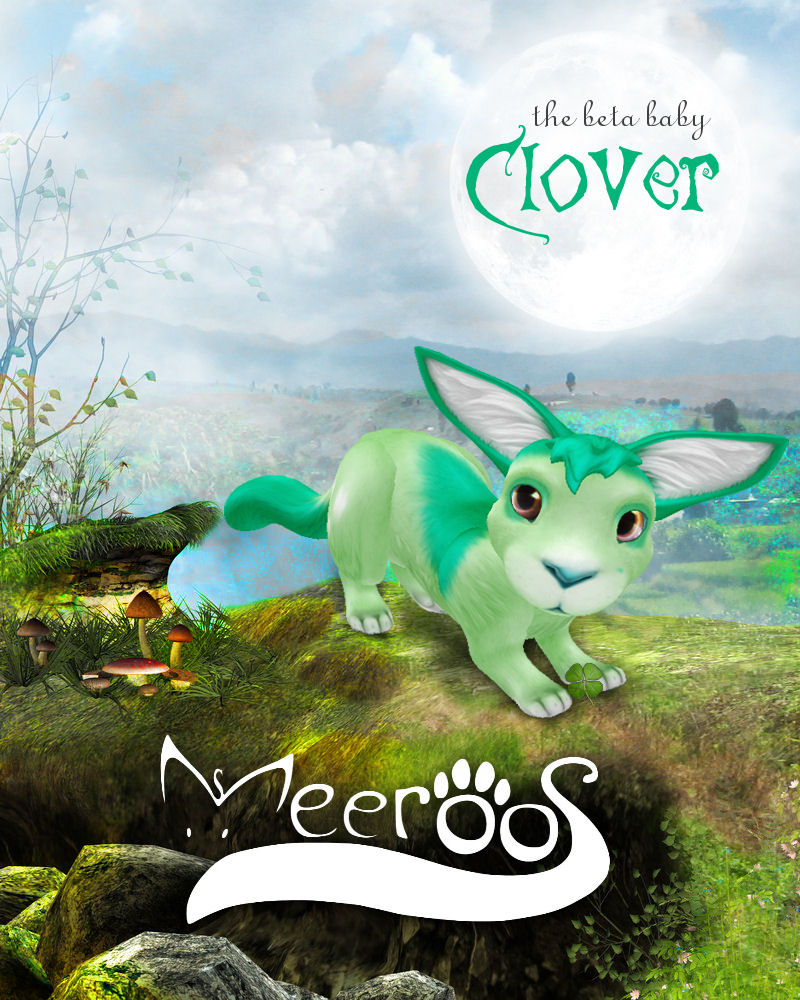 Upon the lush green mountain of Vaalserberg in the beautiful Netherlands (although it boarders Germany and Belgium too!) a rare species of Meeroo was discovered. This one is of the "Prism" Species, named after an object that refracts light and disperses it in a radiant rainbow of color. This specific coat, called "Clover" has it's name taken not only from the shade of light green in his fur, but also the richly textured green hues of his natural environment.
The Prism variation of Meeroos were speculated about in the pages of the Anthropologist's diary. Unfortunately, he only ever had luck in revealing the "Clover" variation of the Prism Species of which he was certain others must have existed.
During his 1936 tour of The European part of the Netherlands, the Anthropologist recovered four thousand Clover Prisms, and returned them to his Island home for nurturing. The unique "Prism" genome seems to have withered significantly in modern Meeroo, and as proven by the late Anthropologists extensive documentation, the Prism Gene does not pass to offspring.
Soon, all four thousand Prism Clover's are being sent to new, loving homes as a special thank you to our closed and open beta testers.
PLEASE NOTE:
Clover will be delivered in a special package to everyone who participated in our closed OR open beta program.
You do not need to visit the store to get him, you will not have to buy him, he is a free gift.
We do not know the exact day we will be beginning deliveries. It will be very soon! I'm sorry we cannot be more specific.
They will not pass down genetics to their offspring. It would not be fair to those who participated in our beta phases to have a gift that anyone can get as a result of breeding. It also wouldn't be fair to those who didn't participate to be at the mercy of high prices. We also don't want your marketplace to be impacted by the release of this gift. Therefore, a Prism Clover cannot be achieved by breeding.
Although it does not have passable genetics, it behaves in the same way all Meeroos do, it will dig up collections.