So a question that comes up often is, Just how much resources are these going to take up? Are you curious? Find out after the jump!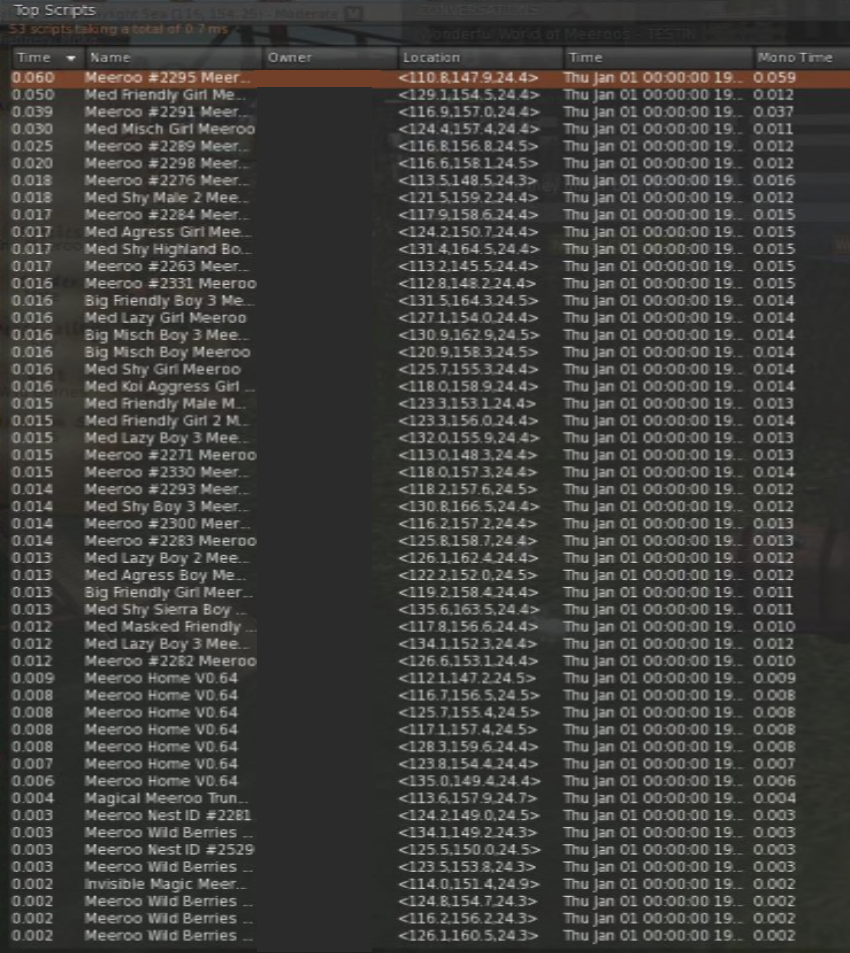 So here's a screen shot of a sim running a herd of around 36 active Meeroos owned by one of the Alpha Testers.
I think the numbers speak for themselves!
The Meeroo currently have 8 scripts in them, however one is for my debugging purposes and should be going away when we're ready to launch, but time will tell.