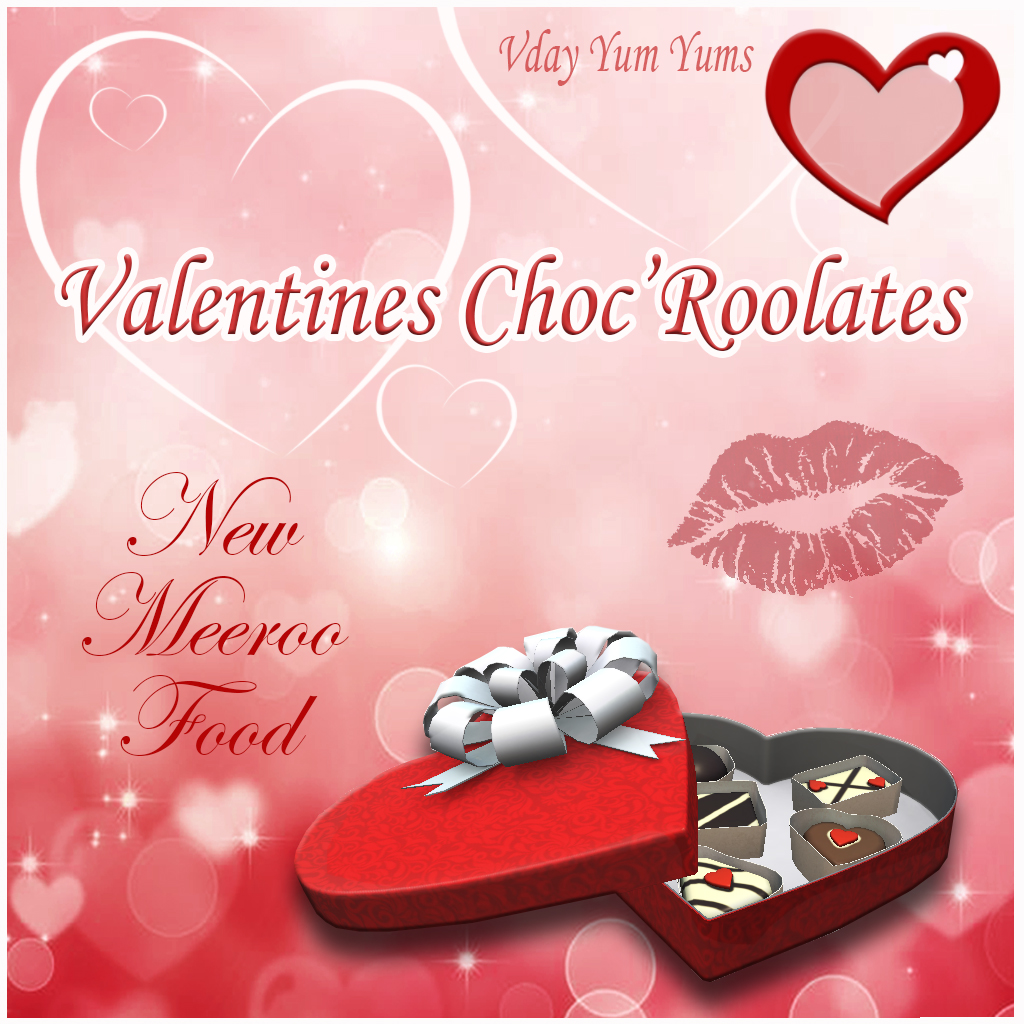 This seasonal super cute food will :
* Pets your Meeroos for love
* You have a chance to win bonus prizes!
This food and prizes are ONLY available for the month of February!
So hurry hurry!!
* Lots of love goodies out on Roo sim as well.
http://maps.secondlife.com/secondlife/Roo/120/83/21
** Just some extra facts from Estella regarding Valentine's day food and prizes!
* Estella: prizes can be won either from your roos eating vday food per nibble and by you clicking vday treasures they dig up
* Estella: normally roos stop digging vday treasures on the 16th of feb, but we extended it out they will dig these up till 28th
* Estella: is four treasures they dig up for vday seasonal they have the heart particles on them so they are easy to find. Also, you may have to select your nannycam to trash mode to get notices
* Estella: click all the vday treasures as each are chances to get prize
* Estella: it has to be clicked to have a chance
* Estella: uncollected do nothing
* Estella: the prize server is connected to the backend and is triggered on the touch event that gives the player regard
yeah food you can win even if you sleep
* Estella :vday treasures have a 1:250 odds to win per click/collection
vday food is per nibble eaten at 1:2500 odds