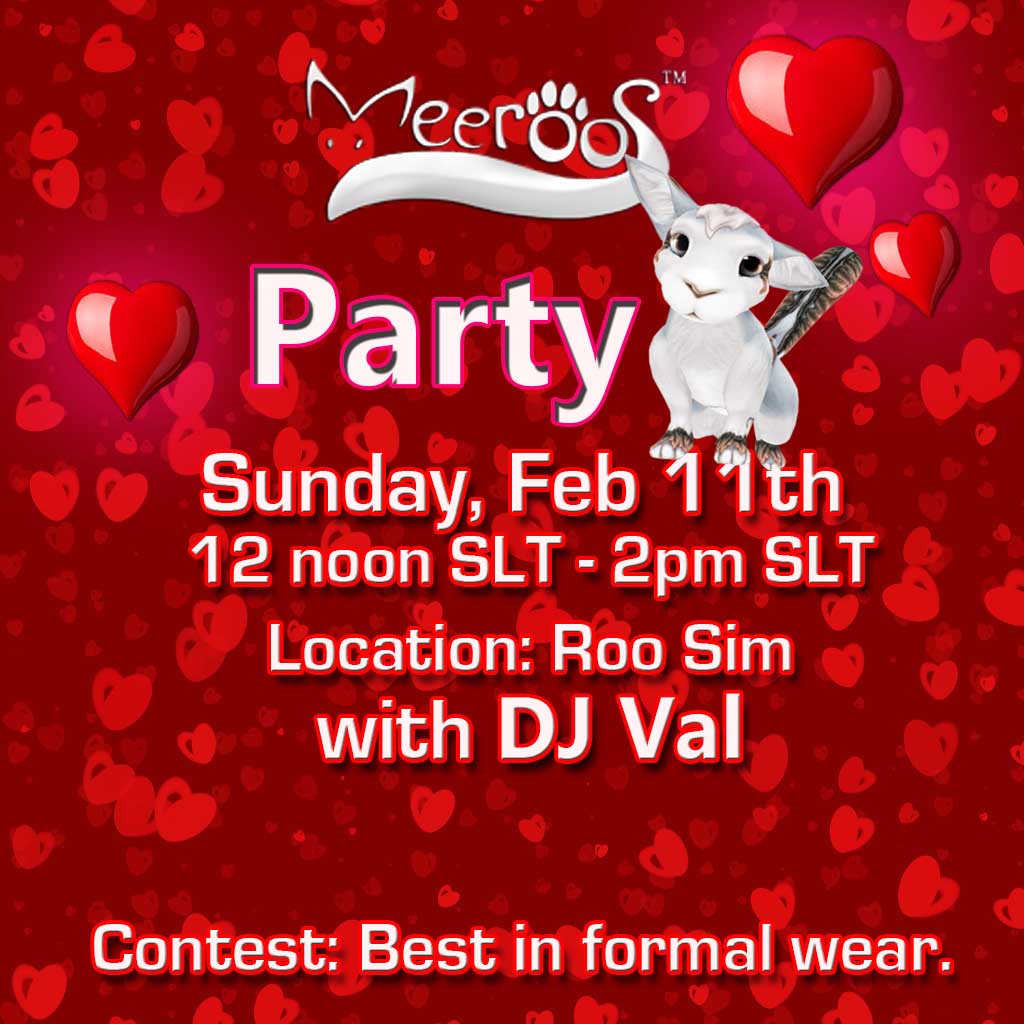 It's time to get on that formal wear and dance the afternoon away on roo sim for our formal Valentine's day Ball!
Sunday Feb. 11th 12noon SLT - 2pm SLT
Contest for best in formal wear! 10K split prize!
And we are so excited to welcome our guest DJ for the event! DJ Val!
Come with a partner or just you, there will be plenty of singles there as well! We look forward to seeing you all dressed in your best and ready to party!