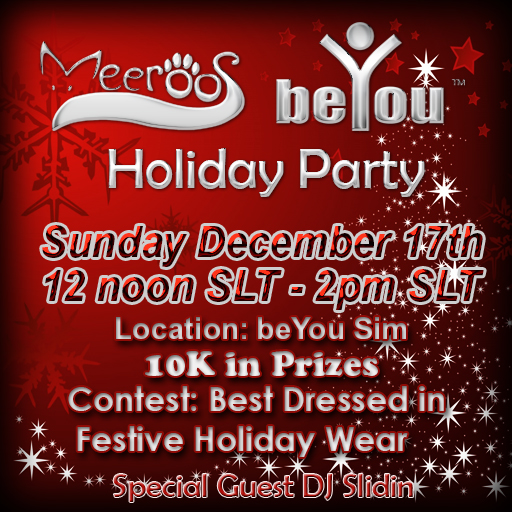 HOLIDAY PARTY TIME!!
Make sure to set the date and come party with us!
Sunday, December 17th 12noon - 2pm SLT.
Best dressed in Festive Holiday wear contest!
10k Split Prize! Goodies too!
Special Guest DJ Slidin!
Don't forget to check out Roo sim for new yummies for your Roos!
And stock up on your holiday homes, paint sets and decorations!
Happy Holidays!!