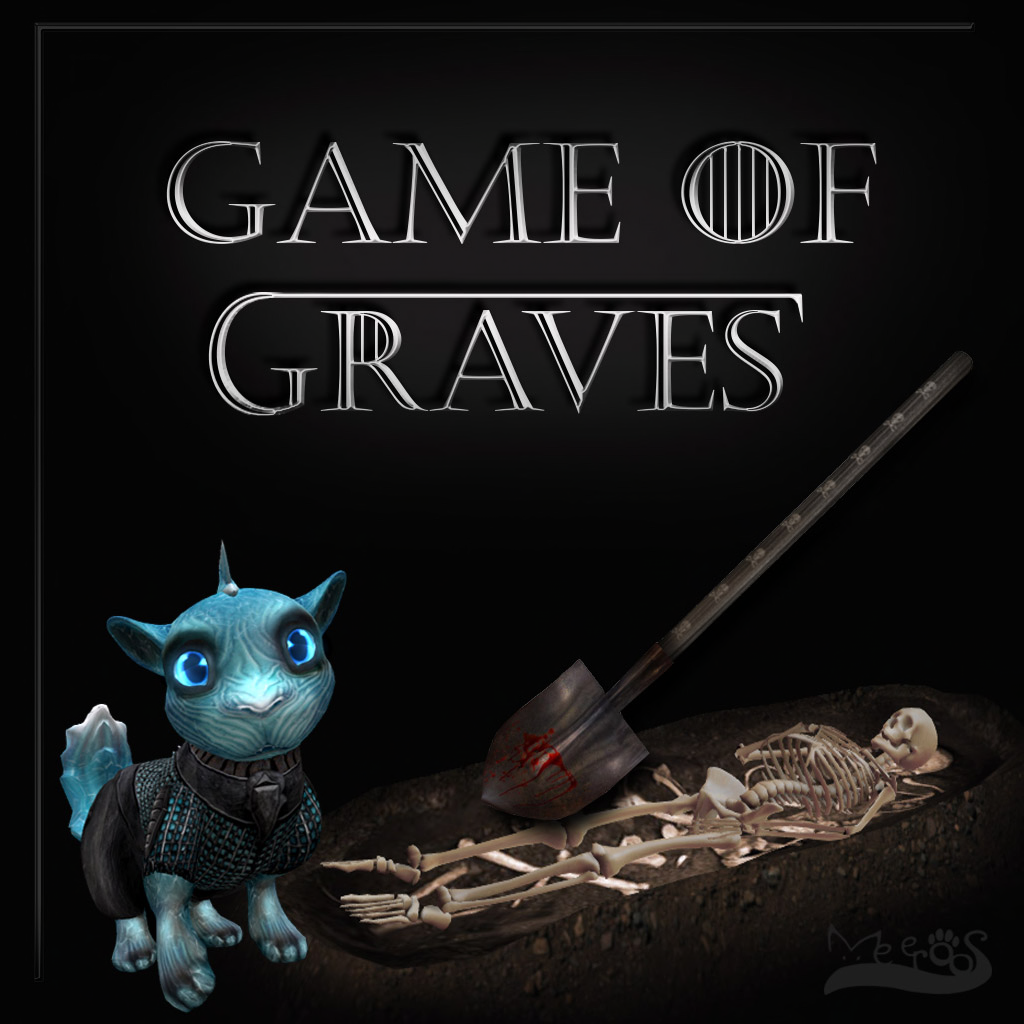 The time has come, the spirits are restless. You can hear the sounds of the night, see the horrors the season has brought upon us. Be careful where you tread, keep your eyes wide open as there is much around you to be found and fear.
Halloween Game of Graves Meeroos / beYou Game.
- RANDOM GIFTS -
The Knights King of the north has asked of you to go on a quest.
Do you dare to take this on. Rummaging through these dirty, nasty, decomposed graves
in search of something he seeks. I once remember a man speaking of this grave yard near Gasterly Rock. You must dig each grave to finish this quest and even some he dug gave him two treasures. I do remember him also talking about 6 that seem to not give him much but mining tools that he later used along this journey. I let him stay at my cottage for a night and in return he gave me this valuable coin and told us of an old folklore about how it could help us open a door if we found two more. There is much of the lore to be told like about the raven feather tree, how you must burn the feathers in a enchanted fire and the twisted scary doll but I will spare you the ghastly details. I have written what I seek in detail below. ( you can wear this hud to help you along the way )
These are the items you will need to collect:
6 Pieces of Lethal Lead
15 Different crushed Human Bones
1 Goblet of Blood from a Succulent Dragon Plant
3 Pinches of ash from burned Ravens feathers.
1 Old Jar of Doom found in a graveyard
3 handfuls of hair from an undead Doll
3 Shards of Moonlight Crystal
After acquiring all of these ingredients, he then informed me that I need to bring all of those items to a crafting altar. Once all of the items have been offered to the altar, It is there the quest will end. And you will be greatly rewarded.
--------------------------------------------------------
Halloween Skelly Game
This is a separate game addon hud to the GOG game.
Purchase the Halloween Skelly Game HUD
Wear the hud
Sit on the graves to begin
Make sure to visit each grave to collect the items/bones you will need
Bones will appear on the skeleton as you collect the bones
Once you fill your Halloween Skelly Game HUD
You will receive your skeleton avatar and your Mr. Bones follower
Make sure to save all the items you dig up.