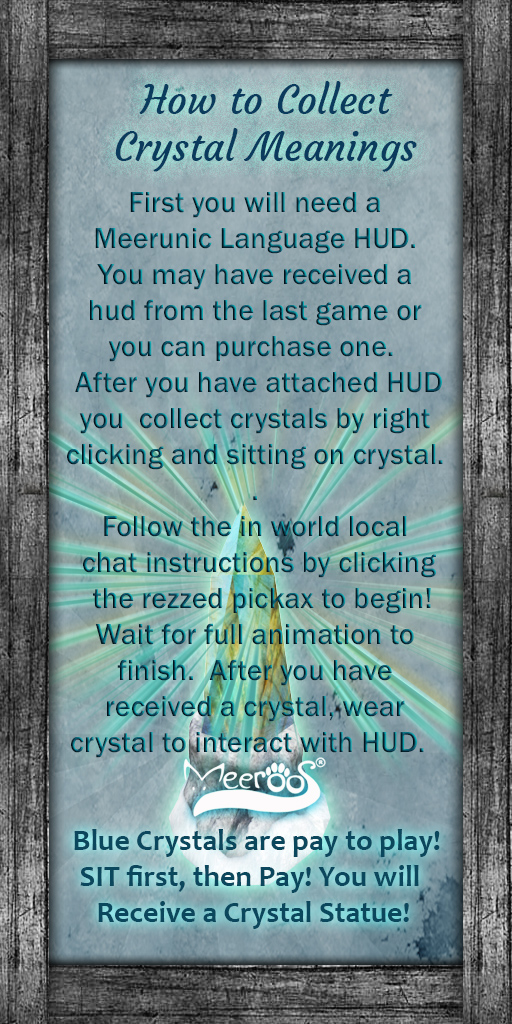 So much more to discover and piece together on Roo sim!
Once you have finished your current Meerunic hud a special gift will be bestowed upon you. It's your time to continue and discover even more about the Meeroos!
If you have not participated in the previous part of the game, you can purchase a completed HUD that is already filled out for you. If you have completed your original HUD, just click away on the crystals.
The crystals have been magically created so perhaps there is more magic to them. Come back often to find out!