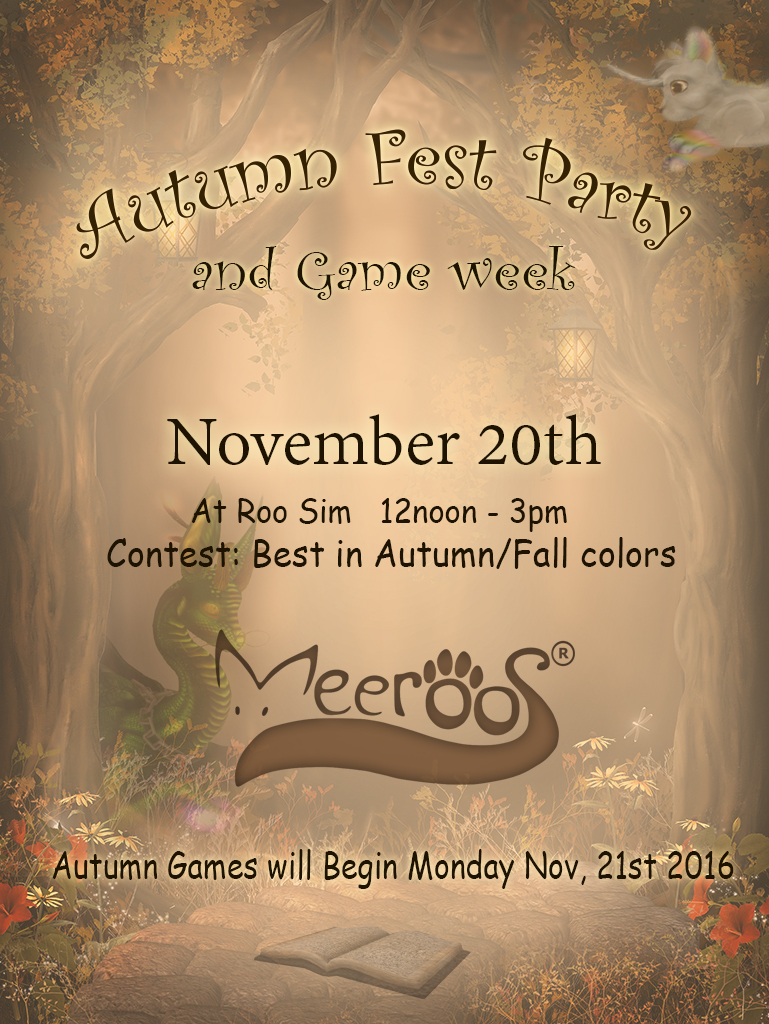 As we move into colder weather, leaves falling from the trees in beautiful fall colors, Meeroos is ready to PARTY!
That's right, it's time for some Roo fun and dancing and oh yes.. GAMES!
Sunday, November 20th from 12pm SLT - 3pm SLT
Come on down to Roo sim and get those fall colors on! We'll be having a contest for best in Autumn/Fall colors!
Autumn games will begin on Nov. 21st!
Keep an eye out for more Info.