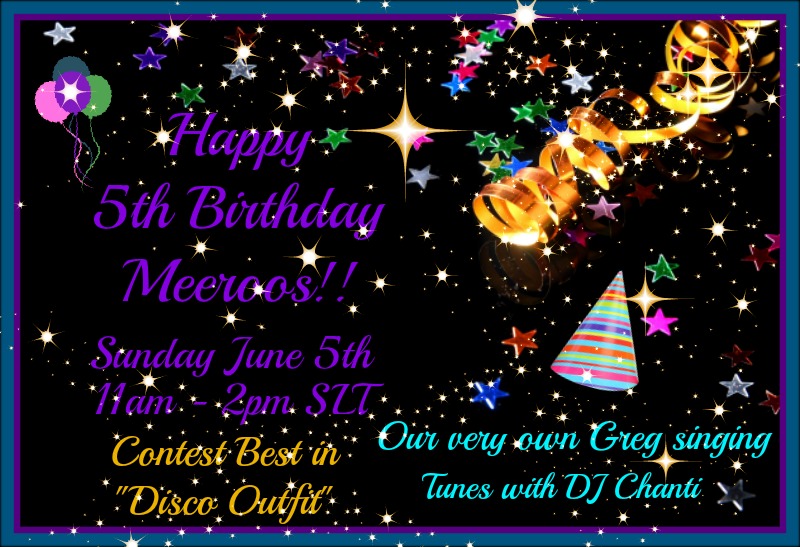 Can You Believe
It's been 5 years!
We've seen Leo tails
And De Maris Ears.
Some coats are Kois
And Zulus, too
Whispers, Azures and Spirits
Can you imagine the next or two?
Some are from Egypt
Some are from France
Come down to Roo
and Join in the dance.
Do you ever wonder
what's next to discover?
What moxie is up to
when she's so quiet and undercover.
Come on down to Roo and celebrate our BIG 5TH BIRTHDAY!!
Sunday, June 5th 11am - 2pm SLT! * DISCO THEMED! *
Our very own Pony boy Greg will be singing live again for us and tunes from DJ Chanti.
CONTEST! For best in DISCO OUTFIT! So get your Disco on and be ready to party with us then!! Save the date!