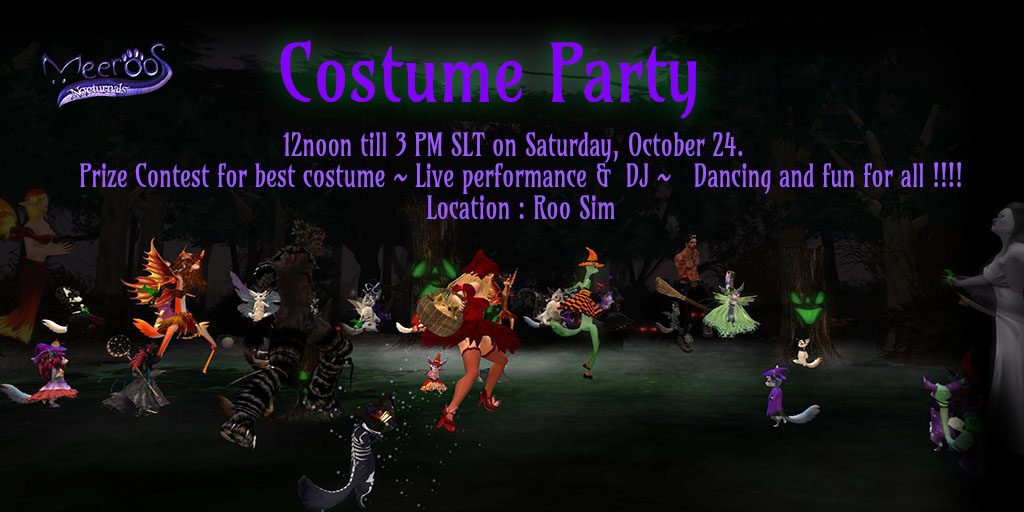 Double, double toil and trouble
Fire burn and cauldron bubble.
By the moon we gather here,
to celebrate this time of year.
When pigbat's fly, and the dead arise,
the roombies moan with glowing eyes.
We gather 'round the oracle's light,
telling scary roo stories that give a fright.
Witches brew and ambroosia stew,
come taste our punch and cupcakes too.
We will party long into the night,
'till all the roos are chirping at the moons last light.
Make sure to save the date!! Wear your costume and see you there!