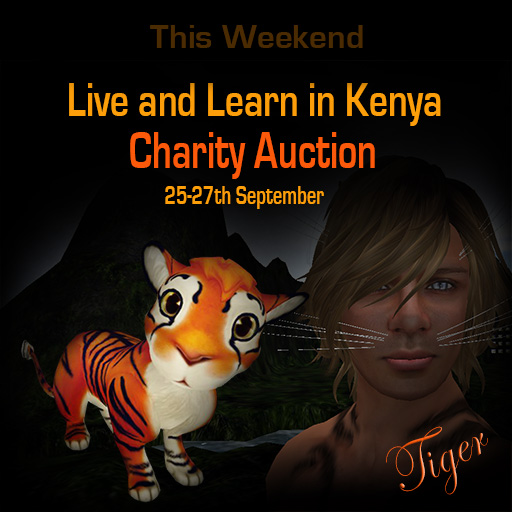 How would you like to win 2 hours with the infamous Levio (Tiger) Serenity. Just think of all the questions you could ask him and possibly get some inside information (winks).
http://maps.secondlife.com/secondlife//63/38/3007
Please go to the sim where the charity event is being held and retrieve the event notecard and the personal notecard from Tiger for more information. Good luck to the highest bidder !!!