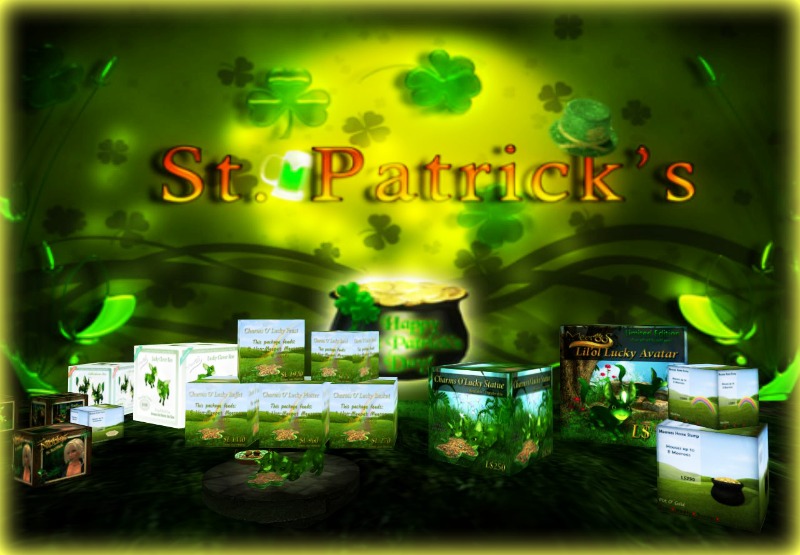 St. Patrick's Day, on March 17, remembers one of Ireland's patron saints, St Patrick. It largely celebrates Irish-American culture in the United States.
Celebrations concentrate on Irish themed parties, drinks and food. Many people get into the spirit by dressing in green clothing and eating green colored food. Irish clubs and pubs often hold parties or have special deals.
Green? You want green?
Boy O' Boy O'
Green Green everywhere!
The Luck of the Irish has sure visited Roo!!
A wee lad to hold a bit of luck for you to nibble on.
A NEW paint set sure to make you smile .. Statues.. homes
And what's this..even Lucky Charms for your Roos to enjoy!
And a VERY SPECIAL Lil 'ol Lucky.... well you'll just have to come see what fun St. Paddy's Day goodies are waiting for you on Roo!