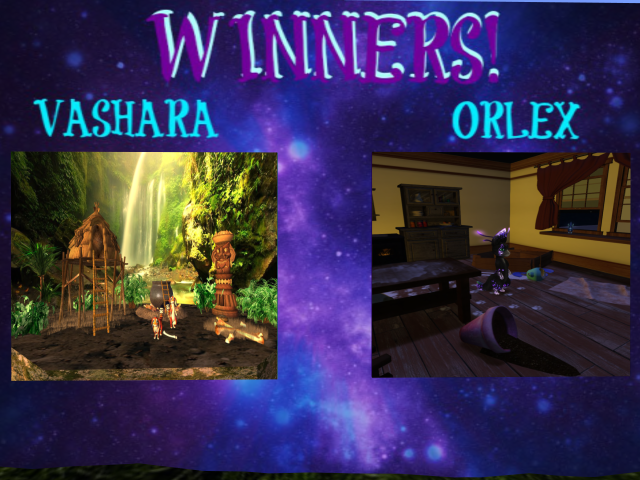 For Vashara the winner is...
Chantilly Lace (Chantilly Levee) with Scene #4
For Orlex the winner is..
Luri (Luriel Lykin) with Scene #1
Congratulations Winners!!!
We were thrilled to see such an amazing turn out, and We certainly have talent in our community.
Everyone that entered did an amazing job!
Congrats ALL!