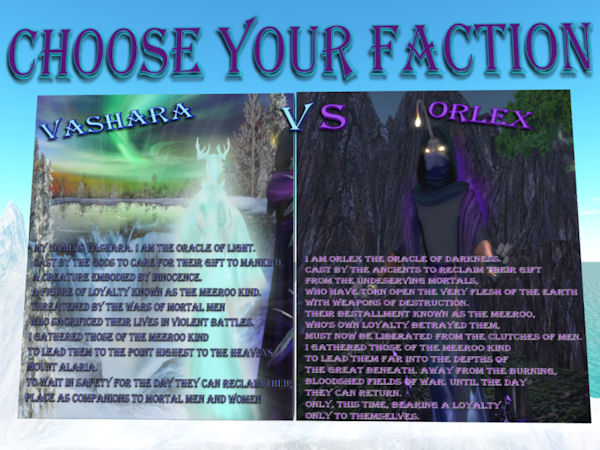 STAFF VOTES ARE IN
VASHARA vs ORLEX
The Semi-finalist winners are:
For Orlex:
Luriel Lykin, Brieya Silverweb, Arachne Anatra, Dravenrose resident, Wilma Philbin.
For Vashara: Iwan Abeyante, Kristine Kristan, Tik Merlin, Chantilly Levee, Seven Hurricane.
Congratulations semi-finalist winners. Winners will be notified individually as to where to set up their scenes to be voted on by the community.
Voting by the community will begin
Tuesday the 27th and end
Sat. the 31st at Midnight SLT.
*One vote per group member.
*Winners may vote for themselves.