Break out the pints, get on your green, search out those clovers .. It's time to Party!!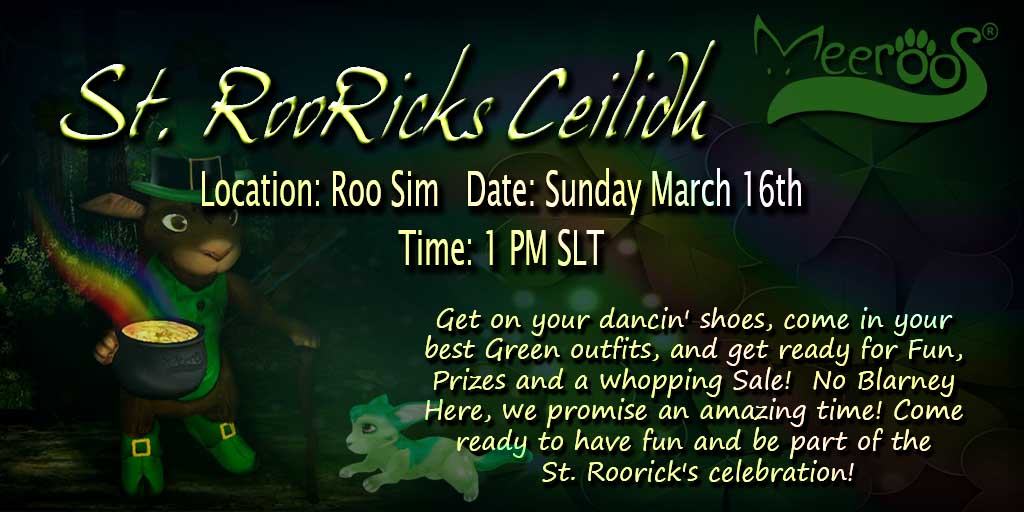 Did you know that the first official St. Partrick's Festival in Ireland only lasted a day? But we all know the Irish know how to party better than that. Over the years it's become a 5 day festival that see's around a MILLION visitors that enjoy food, drink, music, fun and fireworks! Yep, now THAT's a party!!
Now, we here at Meeroos would like to bring you a slice of that party pie!! So, here it is folks..
The 2014 St. Roorick's Ceilidh!
Join us on Sunday, March 16th at 1pm SLT for piece of your own Luck of the Irish!
Get on your dancin' shoes, come in your best Green outfits, and get ready for Fun, Prizes and a whopping Sale! No Blarney Here, we promise an amazing time! Come ready to have fun and be part of the St. Roorick's celebration!