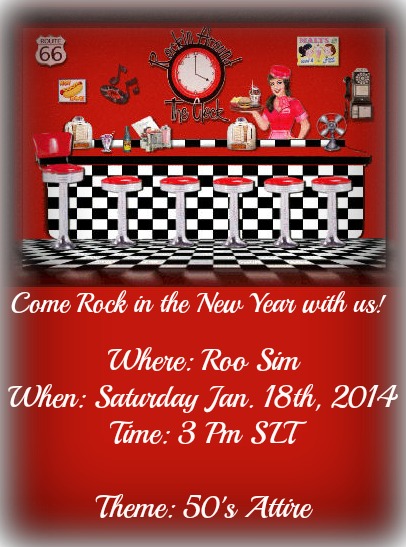 Party time everyone! We know it's after the New Year but we figured with everyone's busy schedule we'd give you time to settle in before we throw our big 50's themed New Year's party!
Come join us on Roo sim for lots of laughs, great tunes from our friends Rick and Abella and a contest for best 50's themed outfit. RooU's are welcome but not required.
Make sure to save the date and come Rock in the New Year with us!