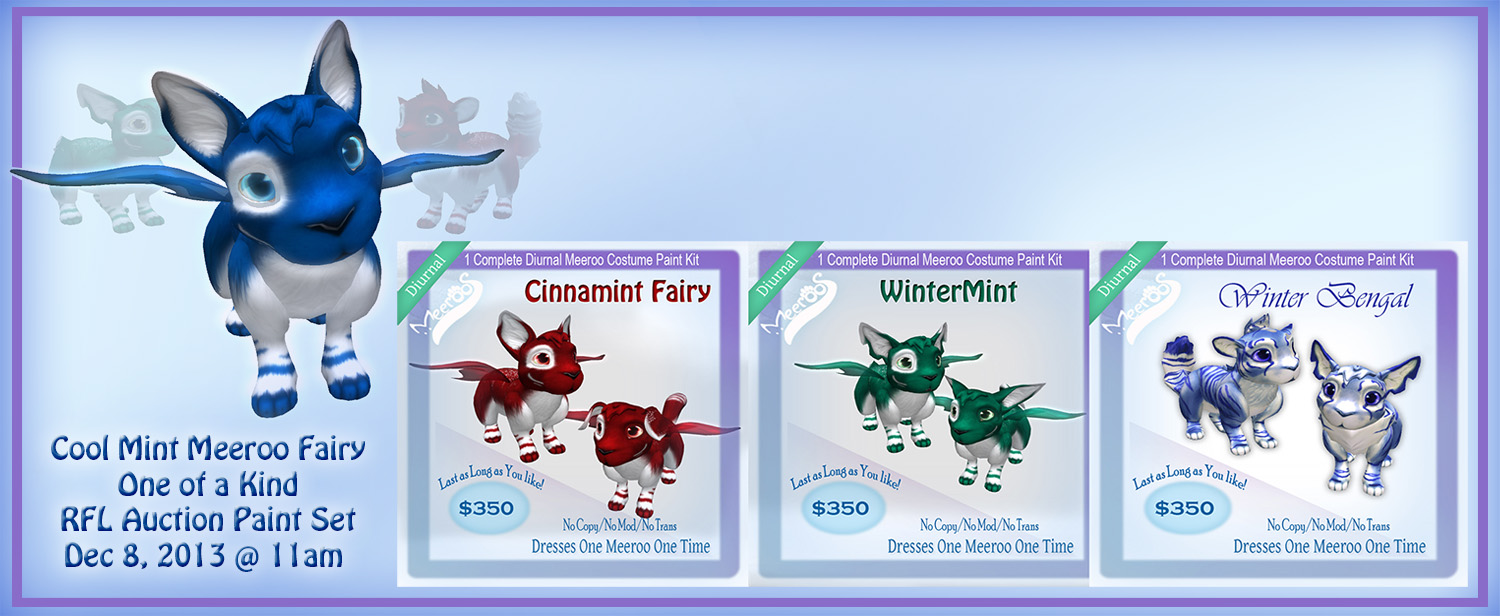 Holiday season is upon us and we have some
Minty sweet Paint sets coming your way.
All the colors of winter.. red, green, blue and white,
such cute little paint sets all for your delight.
So come to Roo sim Winterland
and stock up on supplies
and don't forget the new paint sets a shear pleasure for your eyes.
*The one of a kind Cool Mint Fairy Paint Set is being auctioned off today and all proceeds are going to RFL!
***NOT FOR SALE!***