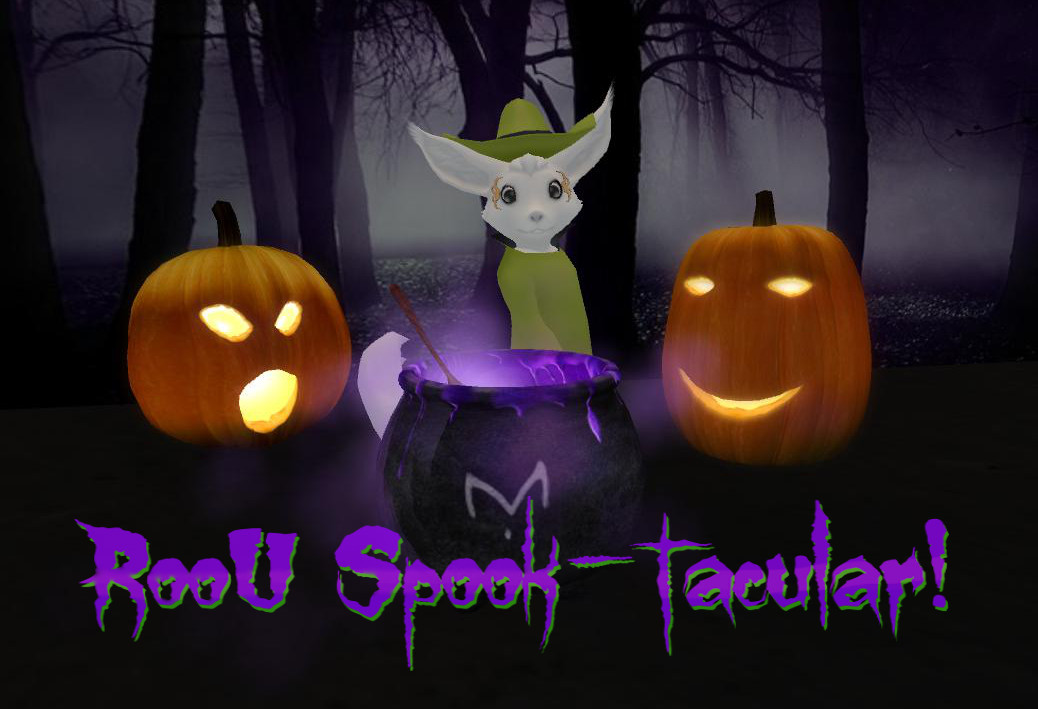 Everyone loves their frightfully cute RooU's, and at this time of year dressing them up is more fun than you can shake a broom-stick at! To help you gear up for costume greatness, we're having a Spook-tacular Special Vendor Fair!!
Starting Oct. 7 to the 13 we're hosting some of our creative community members at Roo Sim, where they'll be selling RooU Costumes and Accessories for the Halloween Season! Come check out all the different ways you'll be able to add some glamor to your Ghastly, or some zing to your Zombie and more!!
To kick off the event, at 1pm on Oct. 7th, we have a Extra Treat for you tricksters out there! A Surprise Musical Guest will be performing a Concert on Roo Sim!! Trust us, you are NOT going to want to miss this and you'd better get there early, cause once they hit the stage and word gets out, the party will be packed tighter than a popcorn ball!
And that's not all! Because this is a vendor Spook-tacular for the RooU's, we want to see all you out there in your Phantasmic Fuzzines!! Get your favorite RooU avatar on, preen those tails and ears and get your favorite outfits together, because we'll be having a Special Contest for everyone showing up as their RooU selves!
We'll see you in your RooU's on the Roo sim for the Spook-tacular, starting at 1pm SLT Oct. 7 !!