*Noms on her party cake* Mmmmm! The best part of Birthday Parties is the CAKE! Second Life's 10th Birthday Celebration has no shortage in sight of cake!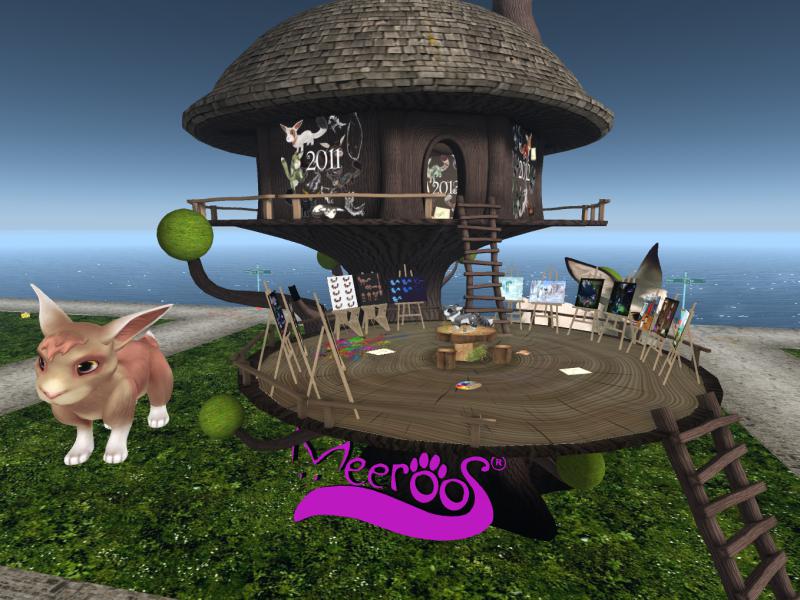 Come check us out at SL10B. This years theme is "Looking Forward, Looking Back". So, we dug out and dusted off a bunch of concept art, some highlights and milestones for Meeroos® and put it out on display! (There are some pretty spiffy freebies, too!)
Starts: Sunday 06/16/2013 at 1pm SLT (13:00)
Ends: Saturday 06/29/2013
SLURL:http://maps.secondlife.com/secondlife/SL10B%20Mesmerize/39/78/22
New Diurnal Costume for SL10B !!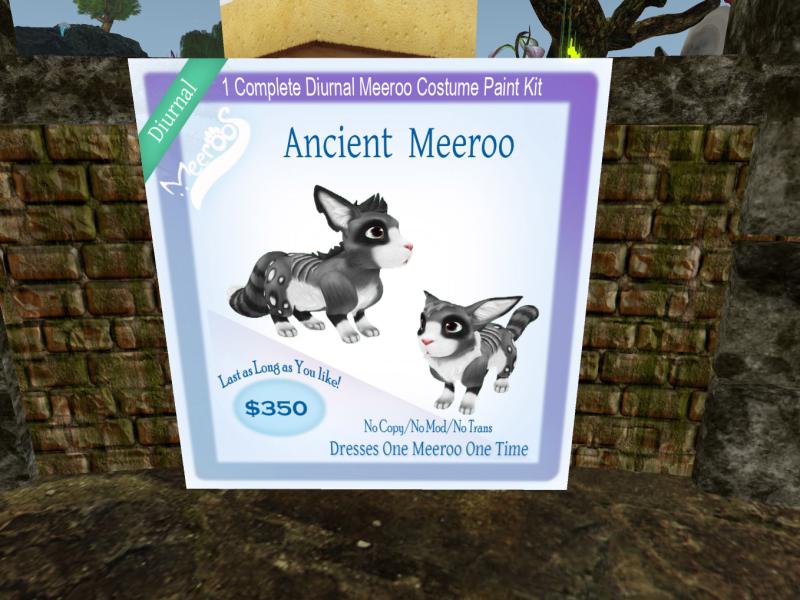 You may have seen this little guy around before, like in our Meeroos® Adventurer Backpack, and we often get questions on this coat. Our SL10B exhibit this year shows the progression of the Meeroos® from early concept art up to where we are now in Chapter Two. We never really had a reason before to release this texture set, because it never fit into the lore with it being the original Ancient coat. This was the very first coat painted by Chimeric for the Meeroos® before even alpha testing. The purpose was to a) have a coat to test the code and b) show off some concept ideas on various markings. It was deemed a little too exciting to be a starter coat for the diurnals at the time, so it never made it as a production coat. But we thought it would be fun to release as a paintset for everyone to enjoy during SL10B!
SLURL:http://maps.secondlife.com/secondlife/Roo/141/72/22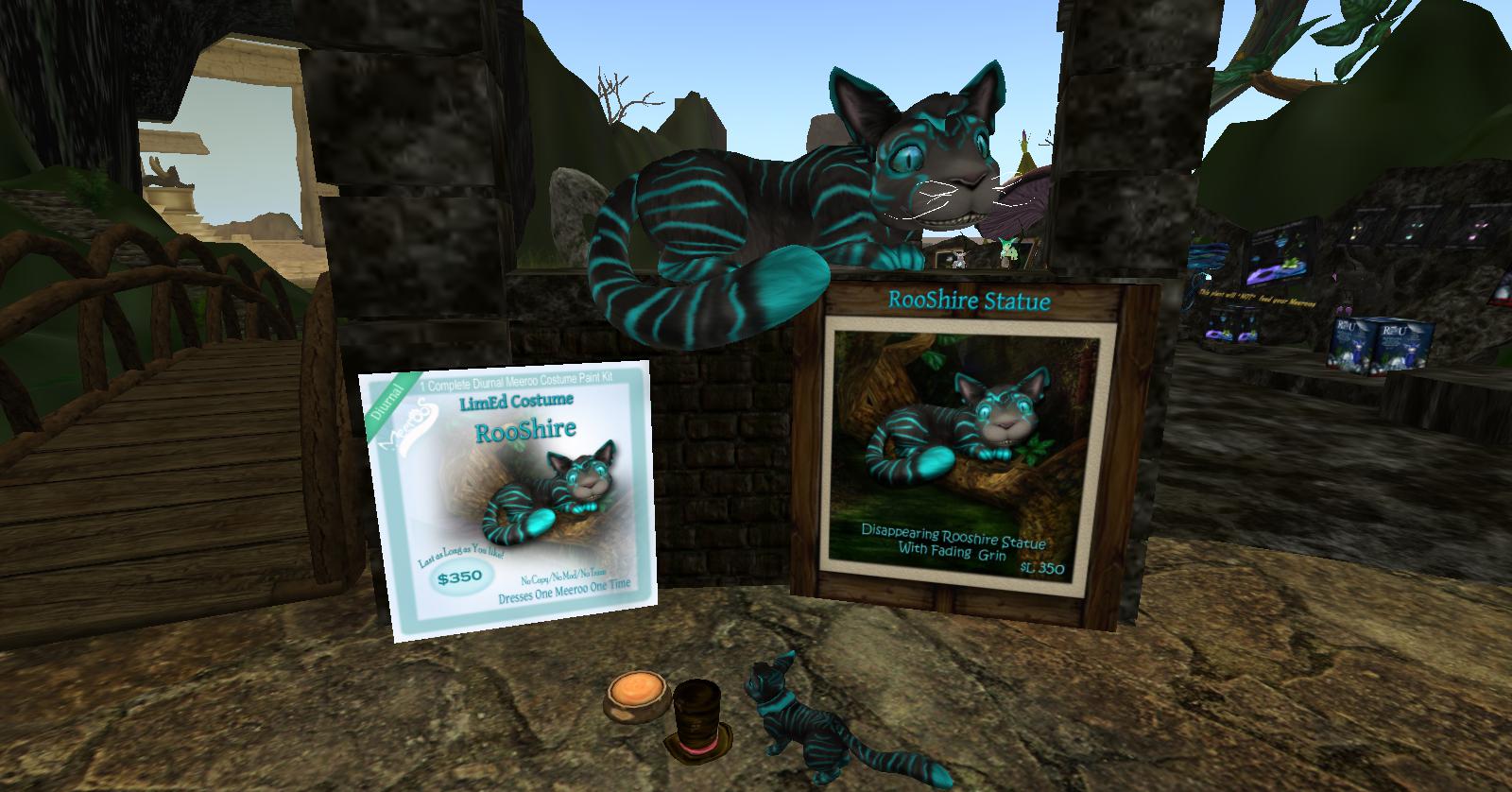 I have seen a cat without a grin many times... But, for the first time ever I just saw a grin without a cat @ ROO!!! Our grinning Rooshire Statue is finally out for sale!
SLURL:http://maps.secondlife.com/secondlife/Roo/147/76/22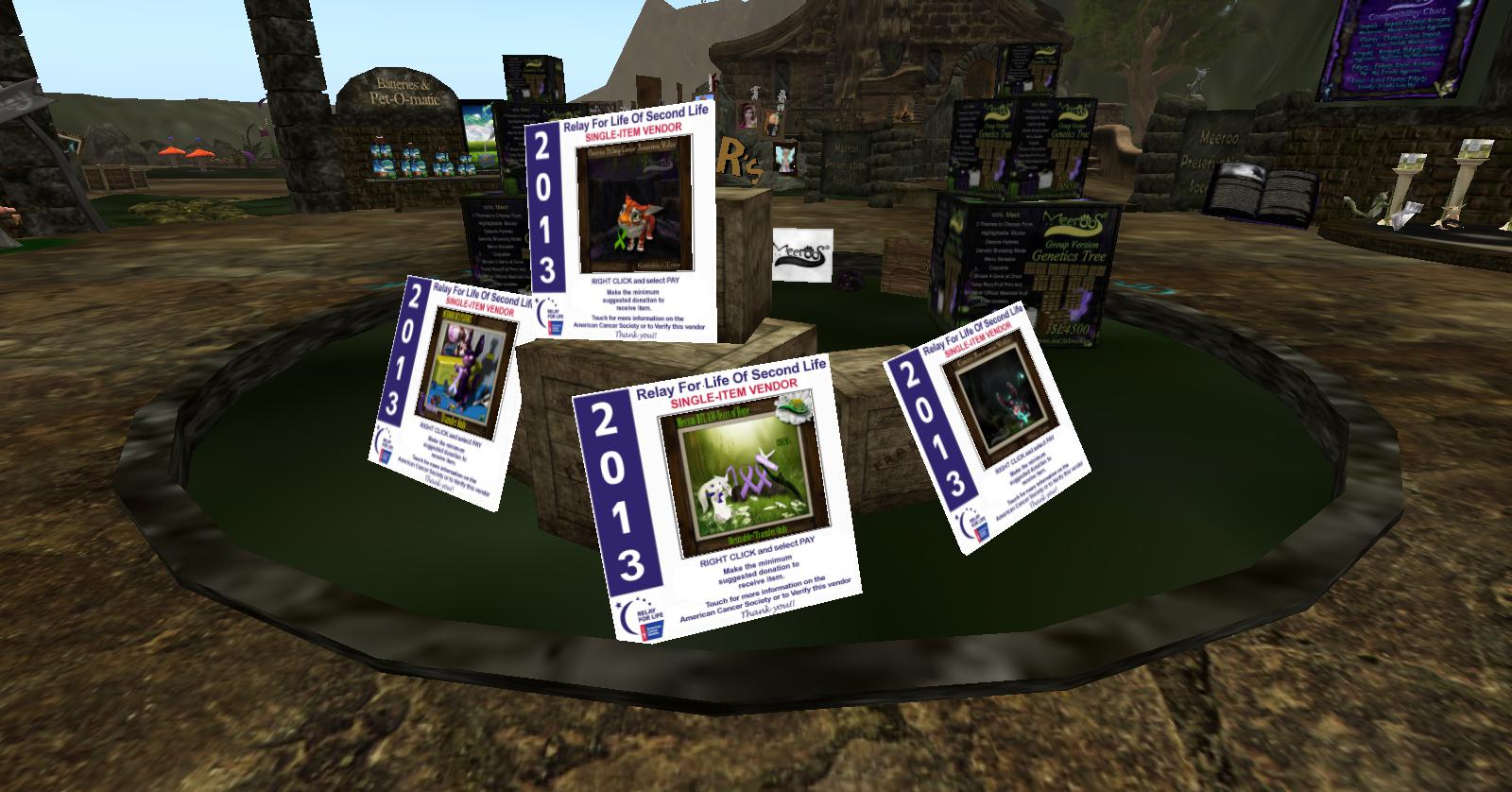 We understand that everyone can't make it to our events sometimes for various reasons and that is why we've decided to offer a few goodies from the past two events again on the ROO sim for a limited time! The Rooshire Paint set and the Home & Garden Expo Plushie and a few other RFL statues are now out @ ROO!
SLURL:http://maps.secondlife.com/secondlife/Roo/137/78/22