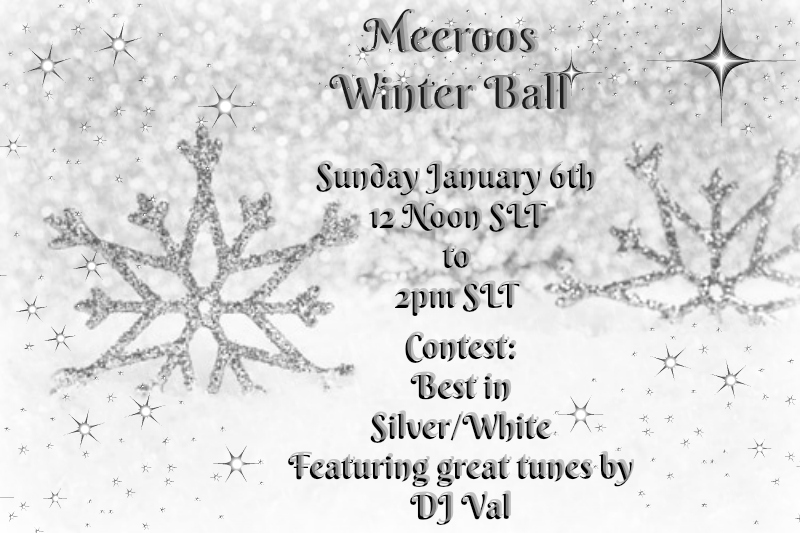 Snow is sparkling, the New Year is upon us and it's time to celebrate! Great tunes, great friends, goodies and don't forget to dress up in that formal wear in Silver/White for our contest!
Meeroos Winter Ball:
Sunday January 6th, 2019
From 12 noon SLT - 2 pm SLT
Contest for best in Silver/White
Amazing tunes with DJ Val!