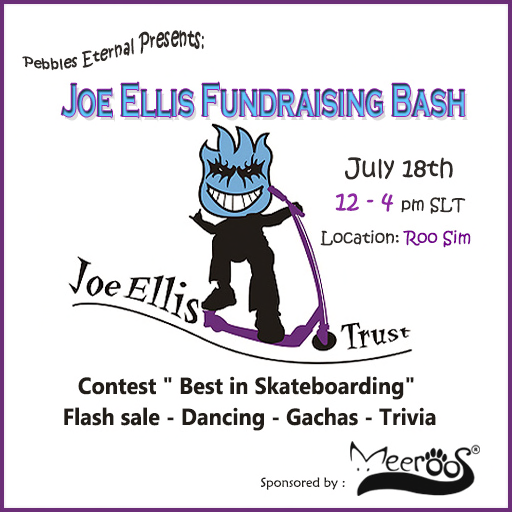 You are all invited to a skateboard themed party on the 18th of July from 12 - 4pm SLT on the Roo Sim. Dance to the sound of 3 different Dj's ?? Contest for "best in skateboarding"
A flash sale statue donated by Moxie! Some bid boards with kindly donated items on them! We also have some amazing skateboards available,
built by Bunnygun All Lindens taken during the event and the flash sale will be donated to the Joe Ellis Trust Fund Charity,
who help children with cancer and their families. For more information please message Pebbles Mistwalker.